Hangar Connect - PRE ORDER
$180.00
$225.00
saving
$45.00
| /
Hangar Connect - PRE ORDER
$180.00
$225.00
saving
$45.00
| /
  Hangar Connect  
MEET THE WORLD'S

SMALLEST

MOST

VERSATILE

BIKE STAND
The Connect is a 'mount anywhere bike stand' perfect for those who find themselves working, riding, or living in dynamic situations, the Connect's greatest strength is its versatility - whether it's using a tent pole, van ladder, street sign, bike stand, or another stable structure the Hangar Connect gives you the ability to work on, clean or simply display your bike in a convenient and secure manner. 
Pre Order Now!
Pre Order today for a 20% discount and be one of the first to receive the Hangar Connect 2.0 
Pre-Orders are expected to ship on or before February 10th, 2023

While we feel confident in the timing given above, the global supply chain is still unpredictable. Should there be any major updates to the expected arrival of your product, we'll let you know as soon as we can and work with you to meet your needs, including offering a full refund if that's what's best for you.  
Details: 
The Hangar Connect measures 14"x 6"x 2" and weighs 3 pounds
With a 3" jaw opening and proprietary jaw/clamp design the Connect is compatible with a wide variety of seat posts and can attach securely to many support structures, including round, rectangular and, in some cases, even flat "countertop" like surfaces
A detachable dual position clamp design allows for ultimate optionality when attaching the Connect to a bike or support structure - change the position of one or both clamps to best suit the type of seat post or surface you are clamping it to
Four points of rotation enabled by quick release pull pins allow for quick and easy adjustments 
Thermoplastic jaw inserts offer a secure and durable grip while avoiding any damage to your bike
We suggest using the Connect with bikes under 55 lbs; however, the weight limit will vary depending on the support structure it is clamped to - shape, size, material, and more are all things to take into consideration

Our Promise: 
We commit to a 30-day, no questions asked, return policy. Decide Connect isn't for you? No worries. Get a full refund.
Customer Reviews
Fantastic
I was very pleased with the product, the way it was delivered (faster than expected!), the small present. In one word: fantastic!
01/24/2023
Rob H.

United States
Great Product
I love it - I had high hopes for the product but it honestly blew me away out of the box. Really well made and has worked everywhere I have needed it!
01/24/2023
Tim

United States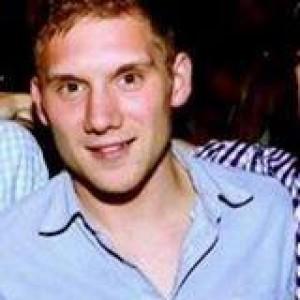 WR
01/19/2023
William R.

United States
Much sturdier and more durable than expected
I bought this for the portability, but am pleasantly surprised by how solid it is given the light weight. Great design and really well made, it's my new travel companion!